Te Aro
February 18
We are running a First Aid Training Course at the Skills Active rooms in Te Aro on February 18th from 8am and have a handful of spots open.
If you are a designated first aider at work, or you need a first aid certificate to enter a job site, or you need a first aider to meet the health and safety needs of your organisation, this is the course for you.
If you have already attended a Comprehensive First Aid Course or an Everyday First Aid Course in the last two years, this course renews your certification, from any provider.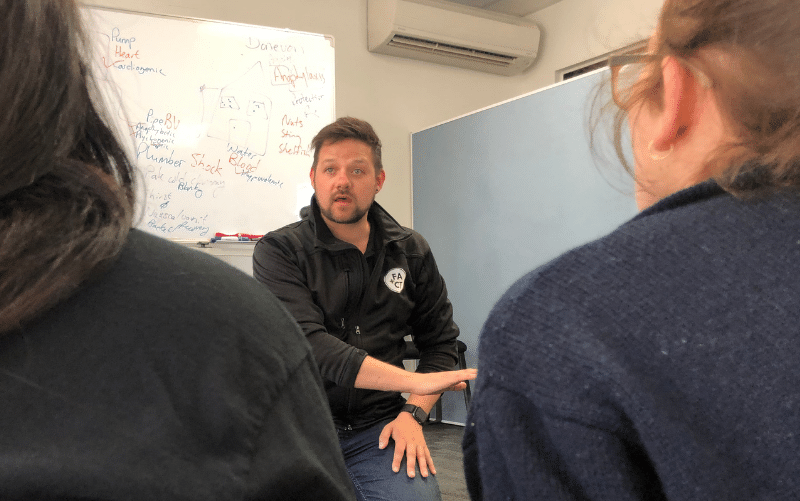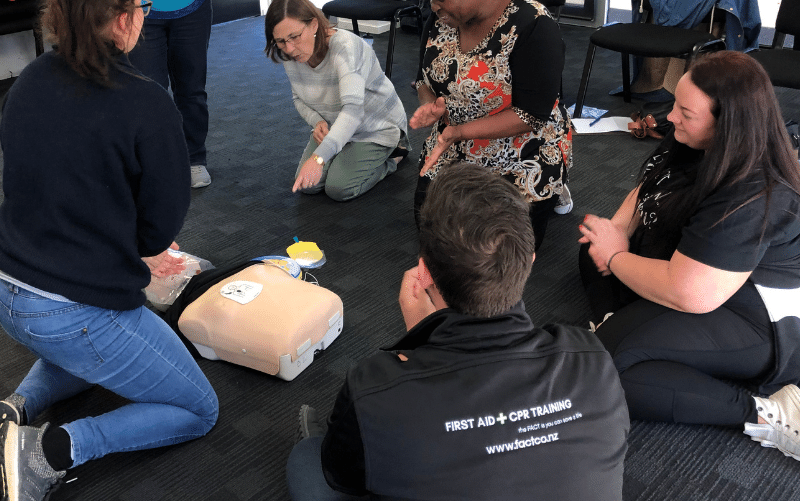 Primary Assessment – Scene and Casualty Assessment in a Gym Environment
CPR and Choking in Adults, Children and Infants
AED Use in Adults
Bleeding and Shock
Burns, and Poisoning
Fractures and Soft Tissue Injuries
Strapping and Immobilization
Seizures, Diabetic Emergencies, Asthma, Heart Attacks and Strokes

Callum at Uprising
FACT Co's first aid training kept everyone engaged with simulations, practical drills, and great humour.
We will definitely be sending our team to FACT Co for future training!

Rose at Burnside Primary
Our group of 20 were all impressed with the training provided – easy to learn, practical, full of quick and clever tips, funny and the sessions were well structured.
Our staff felt the the time flew and thoroughly enjoyed it.
We would absolutely highly recommend Rick and Donevon

Kate at Stratco
We have been extremely satisfied with the training provided by FACT Co.
Knowledgeable trainers ensure the trainees are fully engaged and we have received positive feedback from our team members who have attended their very thorough courses.
The fact that we get the certificates back in a timely manner once the courses have been completed is refreshing.