Managed First Aid Kits
Discounted
We are absolutely thrilled to have partnered with
Alsco New Zealand
to be able to offer our clients exclusive discounted rates on managed First Aid Kits and AEDs for your workplace and home.
Simply mention to the Alsco team that you are a FACT Co client, and they will take care of the rest.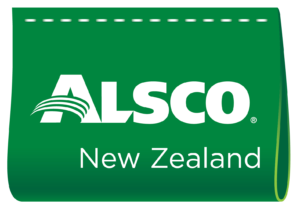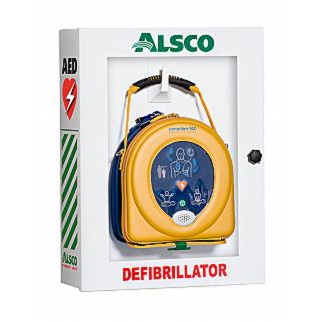 In a previous update we outlined the value of having an AED on site at your workplace, and now there is a great price to be able to do so!
The Heartsine 500P Defibrillator is industry leading in its ease of use, but with our partnership with Alsco, a free training session with us is included in the monthly fee.
We think that your team will be reassured that they know they are able to use it before they have to in a real life-saving situation!
What's Included:
Training session with FACT Co for 15 people

Indoor cabinet
Battery and pad replacement after three years
Battery and pad replacement after use
12 Weekly service check
$86.82/month
Managed Workplace 
First Aid Kits
The
Alsco New Zealand
team installs the First Aid Kits where they should be. Then they come and check it, restock it, match its contents with New Zealand legal requirements.
In other words – you can "set and forget". Alsco's managed first aid rental service takes care of everything.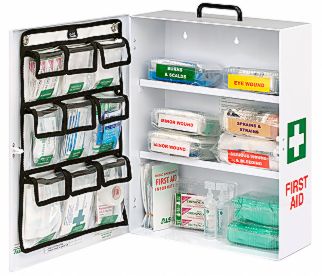 Small Kit
Compliant for up to 15 people

Serviced 12 weekly
$23.84/month
Basic Vehicle Kit
45 piece kit

Serviced 24 weekly
$3.42/month
Large Kit
Compliant for up to 50 people

Serviced 12 weekly
$33.61/month
Medium Vehicle Kit
53 piece kit

Serviced 24 weekly
$4.98/month
Portable Kit
Compliant for up to 50 people

Serviced 12 weekly
$33.15/month
Off-Site Vehicle Kit
107 piece kit

Serviced 24 weekly
$6.95/month