CORE


Certification
The FACT is you can save a life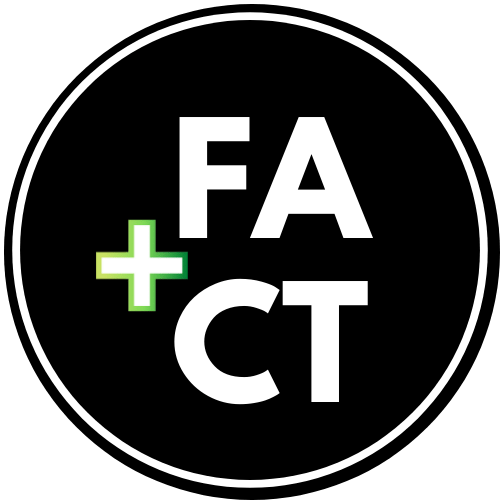 The NZRC
CORE Certification
The New Zealand Resuscitation Council Certificate of Resuscitation and Emergency Care (CORE) is a standardised resuscitation curriculum for New Zealand health professionals. CORE certification provides the basic skills and knowledge for the management of life-threatening illness and injury both within and outside of a rescuer's immediate working environment.
These courses are not part of the FACT Co curriculum. We wholeheartedly endorse the NZ Resuscitation Council approved courses offered by Resuscitation Matters if your training needs call for a CORE Certificate.
About
Resuscitation Matters
Proudly Canterbury owned and operated for 15 years, Resuscitation Matters are a team of health professionals who are passionate about empowering people with good resuscitation skills.
Much like us, the team at Resuscitation Matters know how crucial teamwork is in managing emergencies. They work with teams to refine the standard of resuscitation skills, teamwork and communication, and their training can be conducted in your own environment to ensure relevance to your team.
CORE Advanced
For the advanced rescuer who is expected to manage and supervise resuscitation events. Replaces level 5-7 courses. Approved by ACC, RNZCGPs, NZDA
Suitable for:
GPs
Dentists performing sedation
Nurses
Anaesthetic technicians
Specialist doctors
CORE Immediate
For rescuers who might be expected to manage the early stages of cardiac arrest. Replaces level 4 courses. Approved by NZDA
Suitable for:
Nurses
Dentists
Dental assistants
Dental hygienists
Dental therapists
Orthodontic auxillaries
Clinical dental technicians
Pharmacists
Fundamentals
For rescuers who have already completed a level 5 or equivalent course and need to refresh their knowledge and certification. Approved by ACC, RNZCGPs.
Suitable for:
Nurses
GPs not needing an assessed course
Contact
Resuscitation Matters
Our First Aid & CPR
Courses for Groups
Private group courses can be arranged at your site or at a FACT Co training venue, at a time that works for you.
We offer group courses for 10 or more participants.
Call: 03 365 3556
Email: training@factco.nz